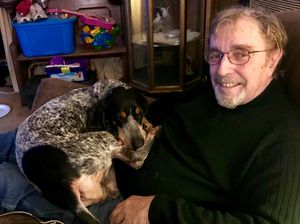 Online Lessons
Steven offers lessons for students beginning to advanced, specializing in finger-style, classical, and jazz guitar. Zoom and other platforms are supported for live instruction. Each live lesson is 30 minutes.
Each student receives a private website where custom lesson materials and videos are posted each week. 
Features:
Lesson materials are posted online.

Each student's customized resource area is private and password protected.

Coaching is available to help students learn specific songs and materials.

Private lessons are available for students from 12- to Adult.

Lessons in beginning Banjo and Mandolin also available.
 How to register for lessons:
1) Email us your scheduling preferences, or use the handy Contact Form at the end of page.
2) After scheduling is confirmed via email, simply choose "Online Lesson" or "4 Lessons" to pay.
Other resources... 
Monthly Lessons. (4 lessons per month).
Read more…
You can also leave us a message at (304) 582-5678.